George Rimmer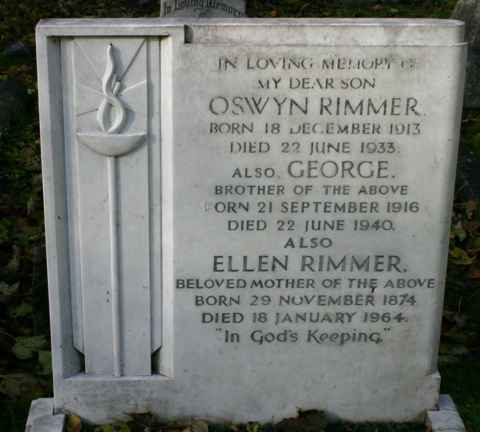 Headstone on grave in churchyard
George Rimmer's grave is at the side of the path on the South side of the church. We found a report of his funeral in the Formby Times which stated that he died in Northwich, Cheshire. Perhaps there was a military hospital there. he was 23.
He must have worked for the Co-op because at his funeral were representatives from the Co-op, the NUDAW trades union and the Co-op Bowling Club.
George still has relatives in the area, so we hope to be able to add to this information.