Lifeboat tea room
                      
The Lifeboat Tea Room has been open since 25th June. It opens each Friday, Saturday and Bank Holiday from 11.00am until 4.00pm each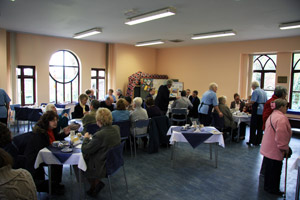 week until the end of August. In addition it will be open on NHS day, Monday 5th July.
We have a restricted menu because of staffing limitations forced on us by covid regulations and social distancing. Also we maintain a one way system through the meeting room.
The music programme below takes place outside and is subject to cancellation if there is rain.
Monday 5th July NHS Day
Friday 9th July
Saturday 10th July Tea Room Praise
Friday 16th July
Saturday 17th July Vikings
Friday 23td July U3A Ukelele
Saturday 24th July U3A Ukelele
Friday 30 July Formby U3A Wood Winds
Saturday 31st July Ray and the Country Folk
Friday 6th August
Sat 7th August David and Ian
Friday 13th August Jill Fielding
Sat 14 August Folk Routes
Friday 20th August Ray and the Country Folk
Sat 21st August Tea Room Praise
Friday 27th August David and Ian
Sat 28th August Folk Routes
Monday 30th August Sounds of the Sixties