Lifeboat tea room
                      
Our T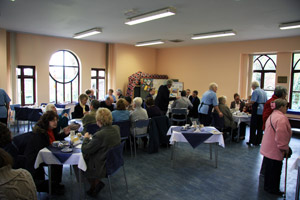 ea Room did plan to be open again this summer but we were not able to because of coronavirus.
For one day only we are going to offer the
Great Tea Room Take Away!
Saturday 29th August
Delivery to L37 Only
We have all been missing the Tea Room and thought that, on what would have been our closing weekend, we would try something different.
The Tea Room Takeaway took place as planned and raised £1,500 plus some tax refunds.
We missed our musical events but are hanging on to the rota!
Jill Fielding Saturday 9th May & Friday 24th July
The Vikings on Saturday 16th May & 15th August
David & Ian on Friday 19th June & 21st August
UKE3A on Saturday 13th June & 29th August
U3A Folk Group on Saturday 4th July & 8th August
Folk Routes on Monday 25th May & Friday 1st August
SOS on Saturday 6th June, 11th July & Monday 31st August
The RNLI Lifeboat Day with the Shanty Kings was booked for Saturday 18th July.
Tea Room Praise should have been on Saturday 27th June and 22nd August.
As I type this it is all wishful thinking but watch the news and watch this space.